Solar Foundations' North Columns are typically installed as a two-piece unit to allow for varying site conditions. The solar continuous flight pile is installed to the required minimum depth and a stock length above grade extension is selected to meet heights as specified in the project plans.
View the Assembled Component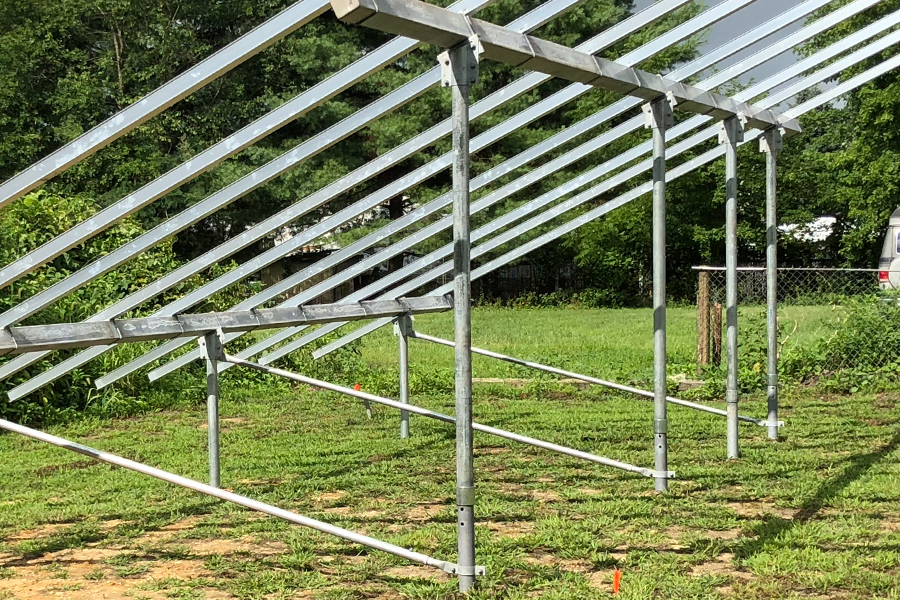 Read the Technical Datasheet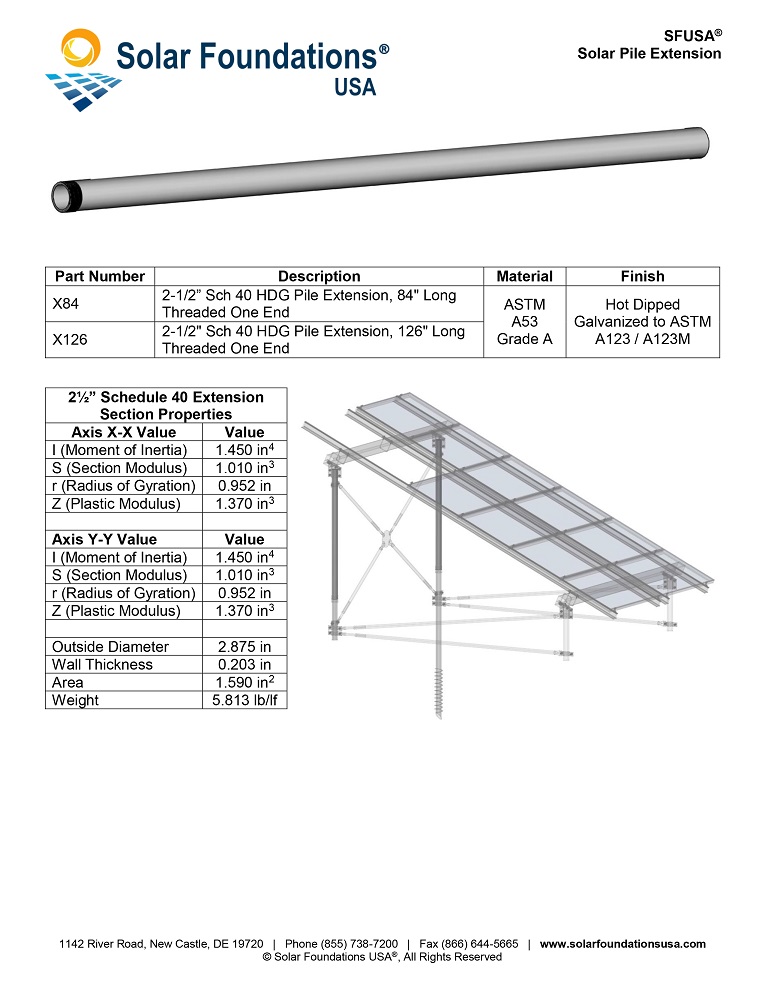 Take a closer look at the Column Extension datasheet for material specifications, component descriptions, available sizes and more.