Adaptable Ground Screw Fixed Tilt System
SFUSA Ground Mount
The SFUSA Ground Mount system is the optimal solution for residential and light commercial solar projects. By custom designing and manufacturing components in-house, Solar Foundations' structure fits and functions together seamlessly, installs in far less time and with greater strength. The highest quality materials such as high-grade steel fully galvanized in accordance with ASTM standards and high-strength aluminum alloys for our panel support rails are utilized for long-term durability. Designed to withstand high snow and wind areas, the UL 2703 classified system has an expected lifespan that exceeds multiple panel lifecycles. Thus, Solar Foundations' product maximizes the residual investment of your ground mount structure.
(click images to view larger versions)
Allows for mounting panels in four-, five- or six-high in landscape orientation and can be adapted to custom configurations
Durable design enables any wind speed and snow load
0° to 40° tilt with multiple inter-row spacing options
Compatible with a wide range of modules
Pile verification report available after the installation has been completed
25-year guarantee against failure
Our foundations feature wider spans between support columns and stronger members. We engineered our system to obtain a better balance between all of the system components, resulting in less ground penetrations, a lower installed cost and has allowed us to offer further cost optimizations and array configurations that are not typically available in the industry.
Download the SFUSA Ground Mount Brochure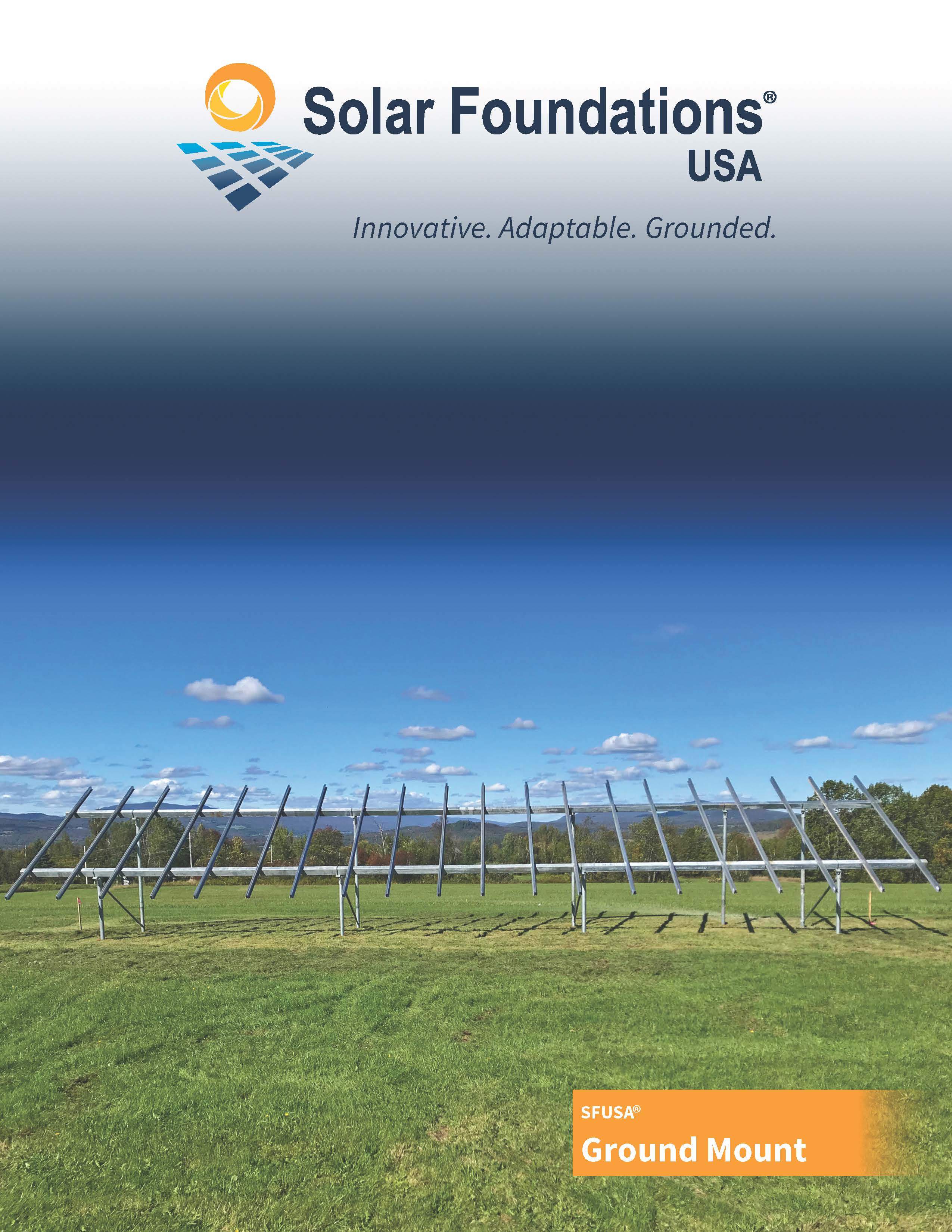 Take a closer look at the SFUSA Ground Mount brochure for material specifications, component descriptions, product features and more.