Our UL 2703 Certification encompasses the rail to beam and beam to pile connections, permitting the use of a single grounding lug for the entire racking system. This certification allows for faster installation time, a cleaner look and reductions in material costs.
View the Assembled Component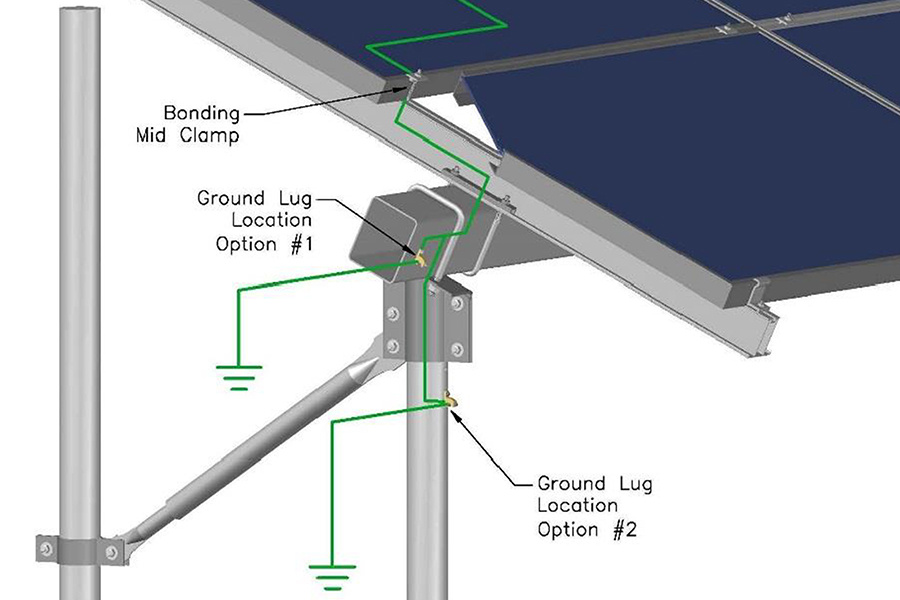 Read the Installation Manual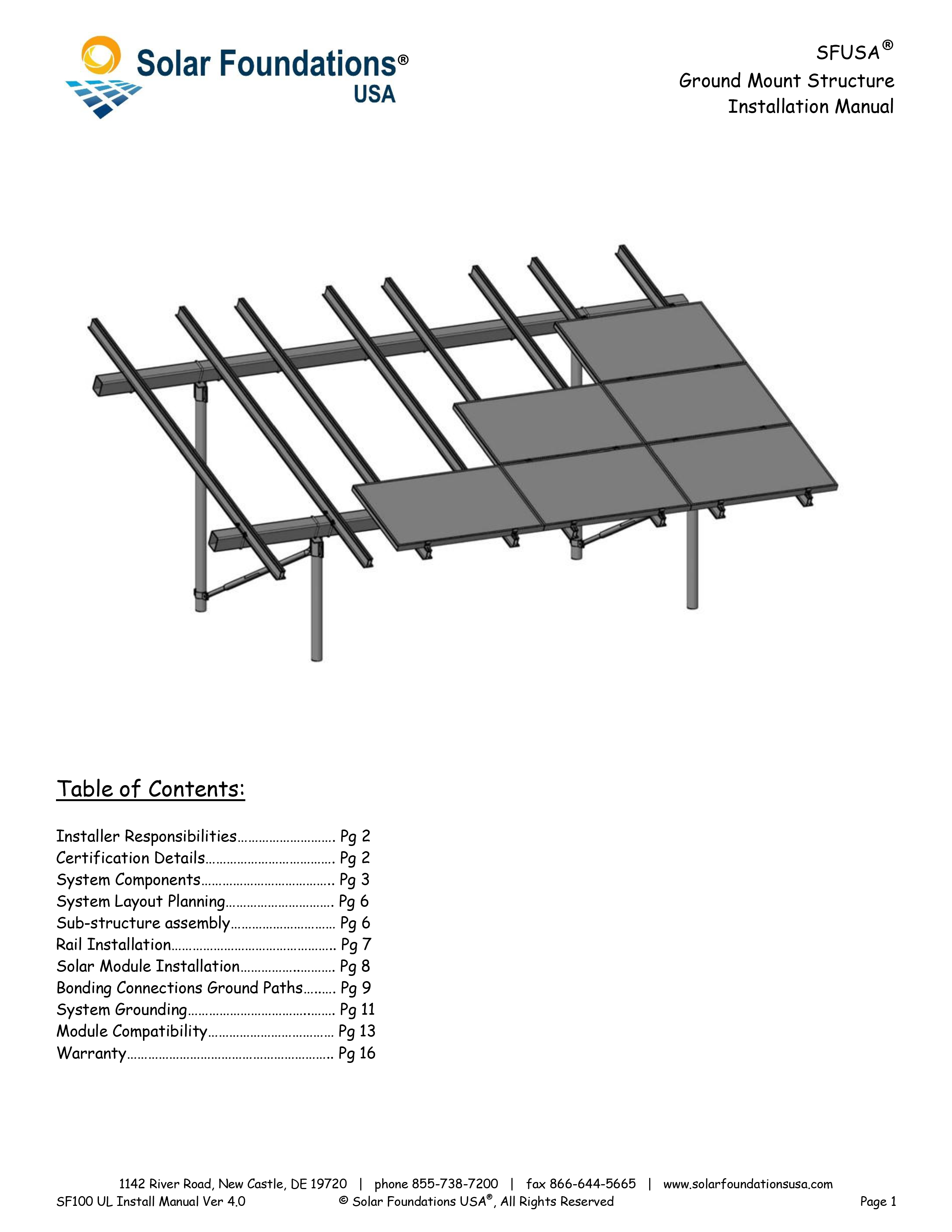 Take a closer look at Solar Foundations' manual for available installation locations of the system ground lug, torque specifications and more.