Designed for strength and cost-effective installation, our patented rail design offers a simple connection detail between the panel support rail and the horizontal support beams, allowing 6 modules per column in landscape orientation. The section properties were designed to maximize the strength to weight ratio on all of our systems. We stock the most popular sizes at all times.
View the Assembled Component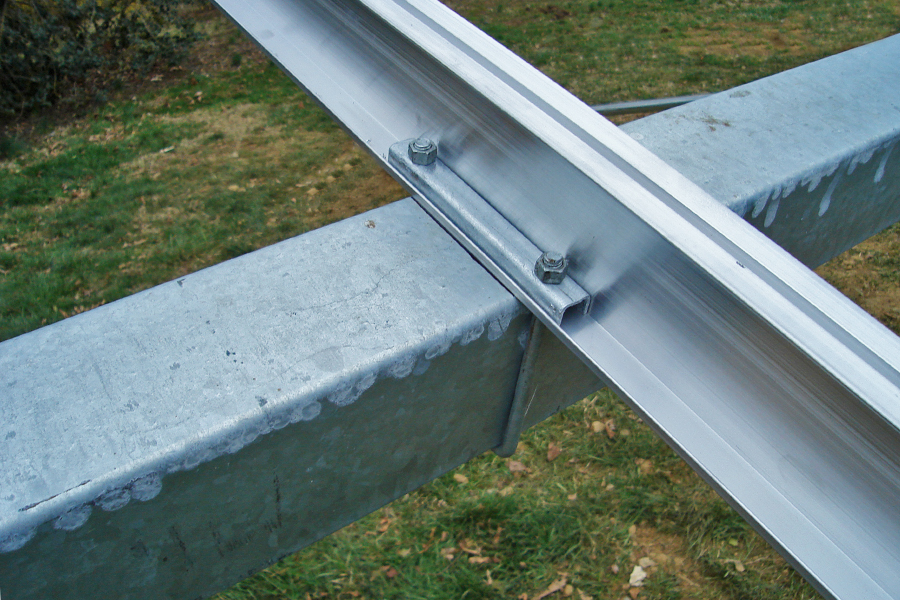 Read the Technical Datasheet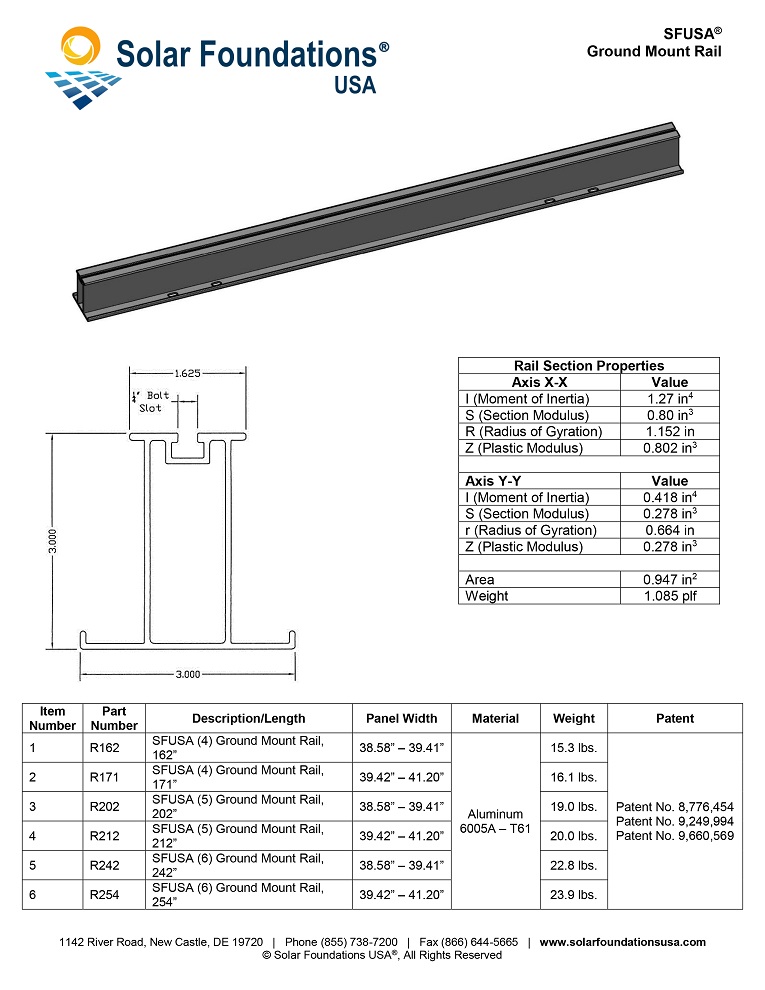 Take a closer look at the Ground Mount Rail datasheet for material specifications, section properties, available sizes and more.