Horizontal Wind Bracing at Grade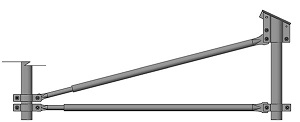 Solar Foundations' custom bracing at grade provides additional north-south lateral capacity in areas with higher design wind loads. Our custom bracing allows quick and easy installation to match countless design and/or site conditions.
View the Assembled Component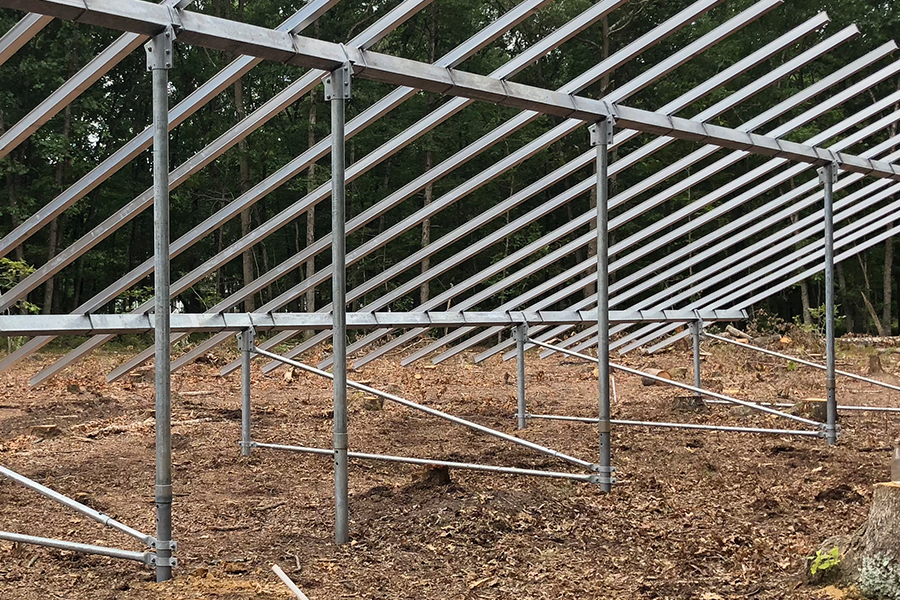 Read the Technical Datasheet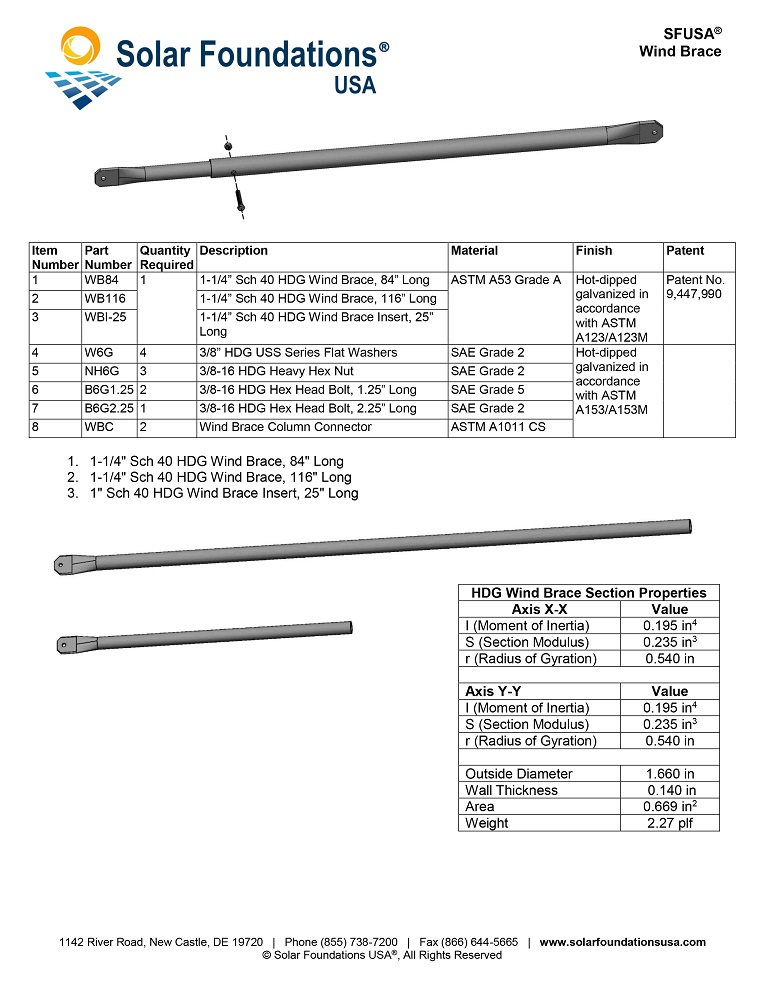 Take a closer look at the custom bracing datasheet for material specifications, component descriptions, available sizes and more.