Elevated Utility Canopy System
UT-Gen I
The SFUSA UT-Gen I Canopy is the ideal hybrid solar racking solution for residential projects. Solar Foundations' versatile fixed tilt structure can be elevated to serve as a carport, utility storage structure or as a general canopy. Our durable design permits the canopy system to be installed on uneven ground or in areas that have minor slopes over the entire width of the structure. The existing material and equipment used for the SFUSA Ground Mount structure are also employed for the SFUSA UT-Gen I Canopy, allowing Solar Foundations' installation crews to install the canopy system quickly and efficiently. Depending on the desired tilt and configuration, the SFUSA UT-Gen I Canopy can often provide maximum clear heights of 8 to 10 feet.
(click images to view larger versions)
Complete structural drawing packages available, including wet stamped seals that can be submitted with your permit package
Compatible with a wide range of modules
Each structure is designed specifically to meet/exceed local building codes
High-grade steel fully galvanized in accordance with ASTM standards and high-strength aluminum alloys
Customs layouts are available
25-year guarantee against failure
The solar modules act as the canopy roof. While this provides the desired shading and significant protection from rain, the system is not intended to be waterproof. Thus, the canopy does allow some water and sunlight to pass through the small gaps between the panels.
Download the Utility Canopy UT-Gen I Brochure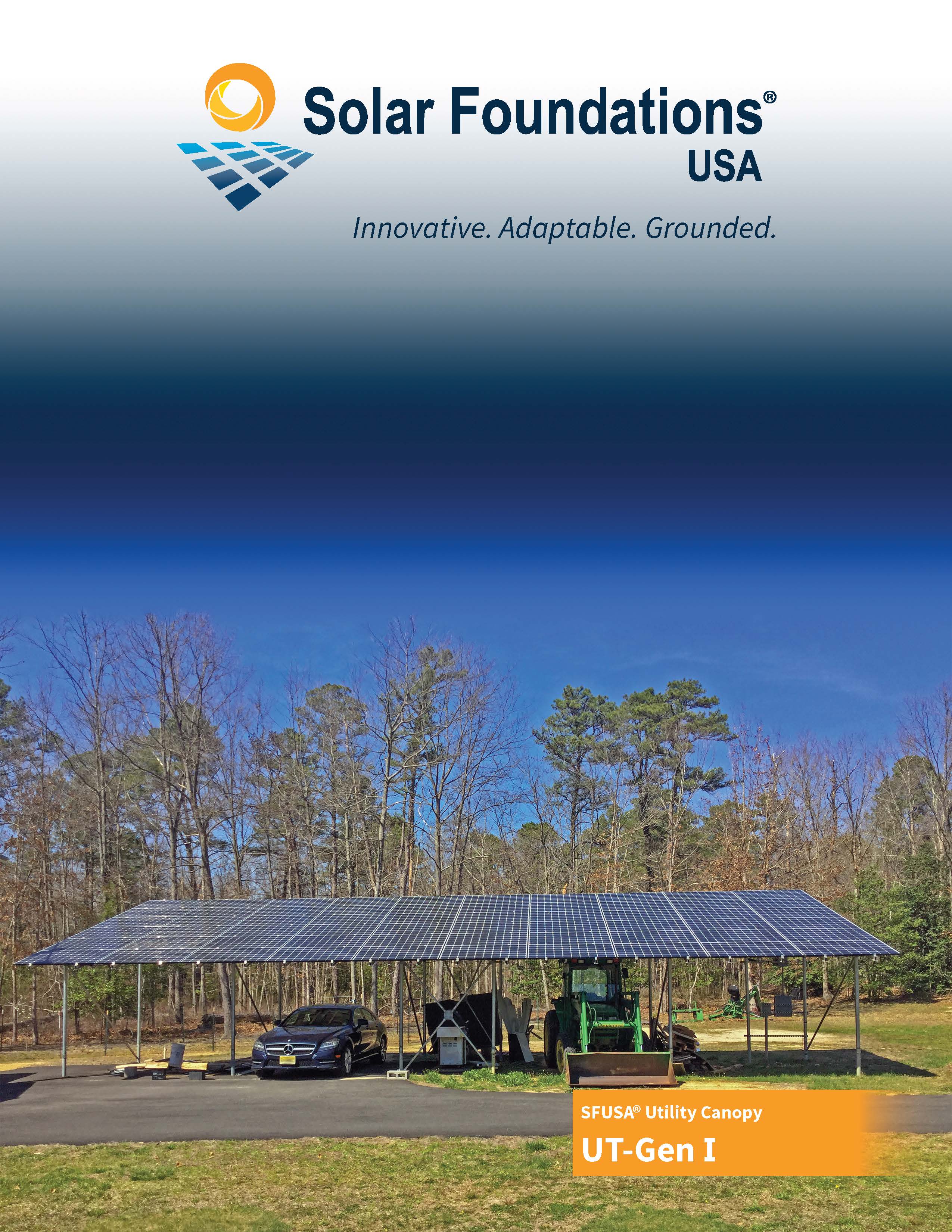 Take a closer look at the UT-Gen I brochure for material specifications, component descriptions, product features and more.