Solar Foundations' UL 2703 Certification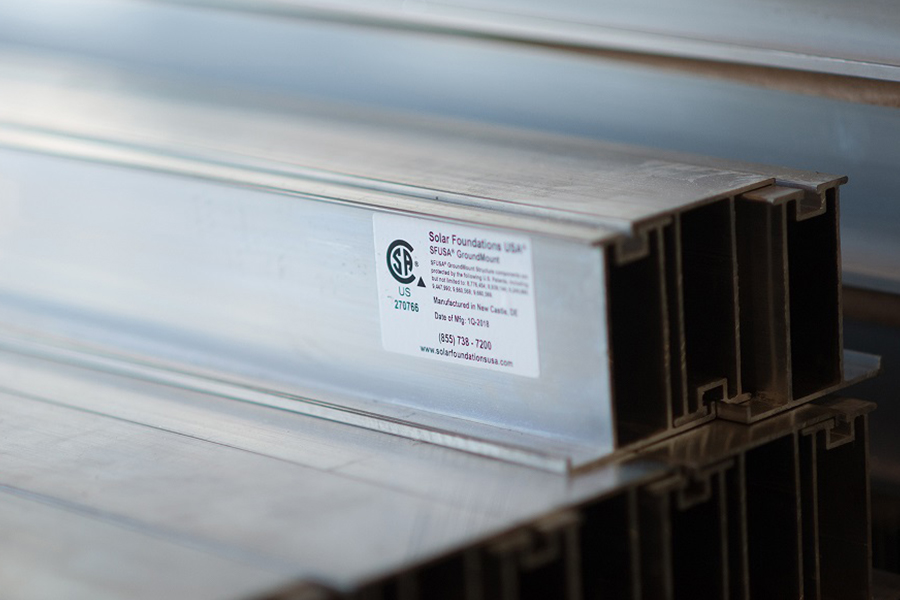 Ballston Lake, NY, December 18, 2017 – Solar Foundations USA, Inc. is dedicated to delivering the highest value to their clients. SFUSA has taken the company's UL 2703 Certification to the next level with the elimination of required grounding lugs on every SF Rail. Solar Foundations' UL 2703 Certification now encompasses the rail to beam and beam to pile connections.
CSA Group, a global provider of testing, inspection and certification services, performed extensive testing on the SFUSA Racking System to classify it accordingly to the latest UL industry standard. This UL 2703 Certification update signifies a considerable step in Solar Foundations' ongoing commitment to the highest product and safety standards. This update will go a long way in reducing labor and material costs of Solar Foundations' installations and proactively meeting the evolving needs for renewable energy systems.
Cleaner Look
The grounding lug may be installed at any location along any support column, or along the length of either the north or south horizontal beam.
Faster Installation Time
Fewer grounding lugs to install combined with a single point ground wire attachment means faster installations.
Reduction in Material Costs
Simpler and faster installations mean lower labor costs. This, combined with the material cost savings from fewer grounding lugs and shorter ground wire runs, results in increased profitability.
For more information on the UL 2703 Certification, download the new installation manual or contact Solar Foundations USA by calling (855) 738-7200 or email info@solarfoundationsusa.com.