Carport, Utility Storage Structure or Canopy? You Decide.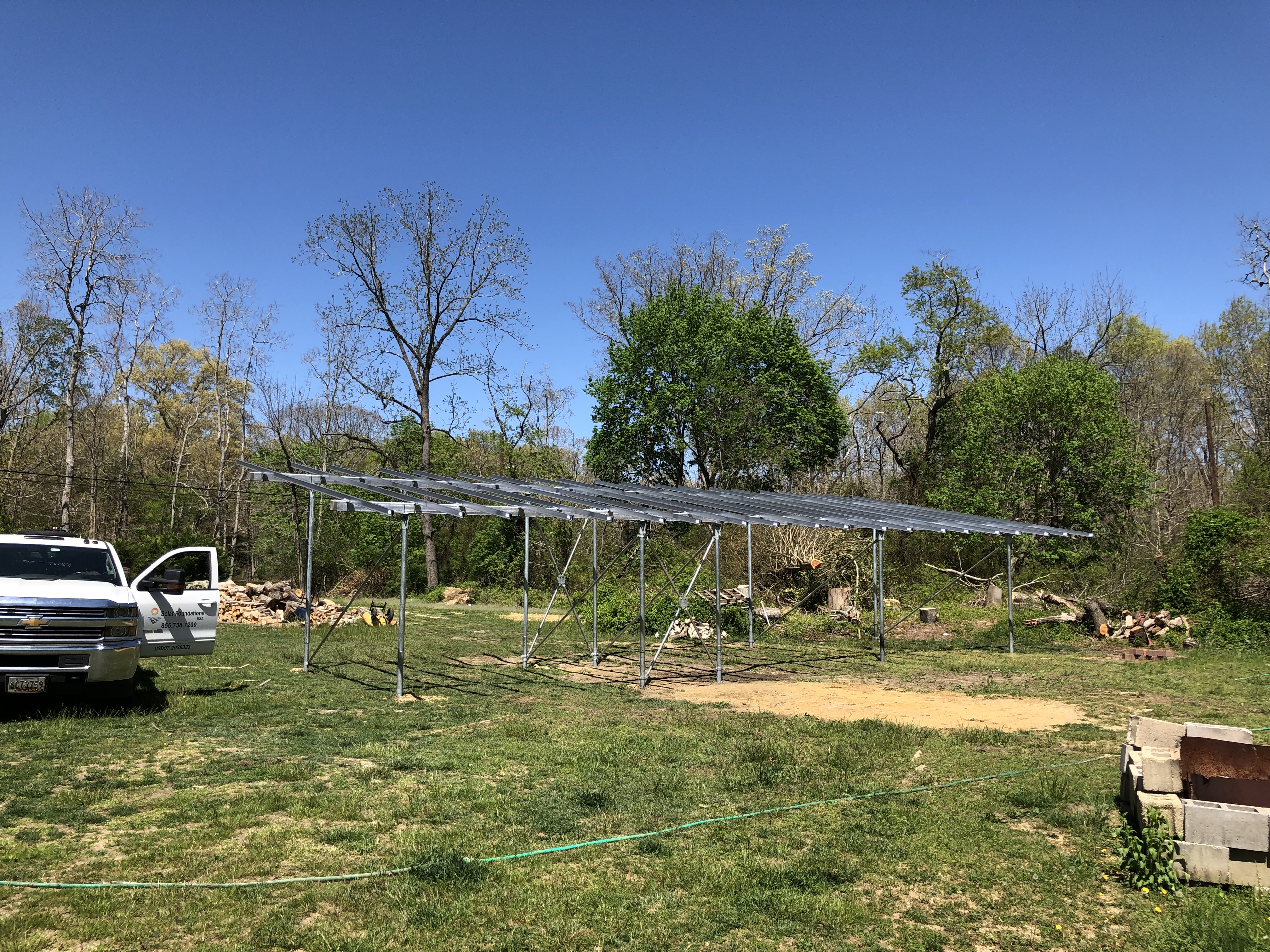 Rather than having a standard ground mount structure installed, why not raise the structure to allow room for equipment, cars or anything else that comes to your homeowner's mind? The SFUSA UT-Gen I Canopy is the ideal hybrid solar racking solution for residential projects. Solar Foundations' versatile fixed tilt structure can be elevated to serve as a carport, utility storage structure or as a general canopy. Our durable design permits the canopy system to be installed on uneven ground or in areas that have minor slopes over the entire width of the structure.
This solution tends to be favorable for customers including farmers to store their tractors and farming equipment under the array, homeowners who own construction businesses and prefer to keep their machines under cover or homeowners who just have a lot of "stuff" in their yard and want it all organized in one place. The choice is theirs!
(click images to view larger versions)
Features
The existing material and equipment used for the SFUSA Ground Mount structure are also employed for the SFUSA UT-Gen I Canopy, allowing Solar Foundations' installation crews to install the canopy system quickly and efficiently. Depending on the desired tilt and configuration, the SFUSA UT-Gen I Canopy can often provide maximum clear heights of 8 to 10 feet.
Custom X-Bracing is placed in a reduced width center bay to optimize the functionality of the structure
Solar Foundations has developed processes and equipment that permits the installation of our patent pending ground screws in any soil conditions including solid rock
Our patented rail design offers a simple, yet durable connection detail between the panel support rail and the horizontal support beams
Complete structural drawing packages available, including wet stamped seals that can be submitted with your permit package
Each structure is designed specifically to meet/exceed local building codes
25-year guarantee against failure
Download the UT-Gen I brochure here.
For more information regarding Solar Foundations' solutions, contact SFUSA by calling (855) 738-7200 or email info@solarfoundationsusa.com.