Cantilever Style Carport System
Coming Soon!



Solar Foundations' new Delaware facility will house the production line for our residential carport structures. While several carport manufacturers exist in the market, most systems are designed for commercial-scale projects of 50 kW or larger. This new product line was driven by requests to be able to provide similar style products without the need for the excavation and extensive concrete foundations associated with commercial carports.
CT-Gen I
The SFUSA CT-Gen I Carport provides the openness of the commercial cantilever design while meeting the demands of the residential carport market. The SFUSA CT-Gen I Carport uses our patent pending dual pile cap to eliminate the need for extensive excavation and concrete work associated with commercial carports. Our Carport is available in standard one to three parking bay configurations with custom options available. Solar Foundations custom designs and manufactures our own product to ensure our structures and components fit and function together seamlessly, install in far less time and with greater strength.
(click images to view larger versions)
Solar Foundations' Standard Carport System can be designed and built with as many bays as desired as long as there is no more than 6" of ground slope between the end support columns
Fixed Tilt Slope up to 5º
Site-specific configuration and layout
11'-6" bay spacing
Racking permits simple adjustability and alignment
The solar modules act as the carport roof. While this provides the desired shading and significant protection from rain, the system is not intended to be waterproof. Thus, the carport does allow some water and sunlight to pass through the small gaps between the panels.
Download the SFUSA Standard Carport Brochure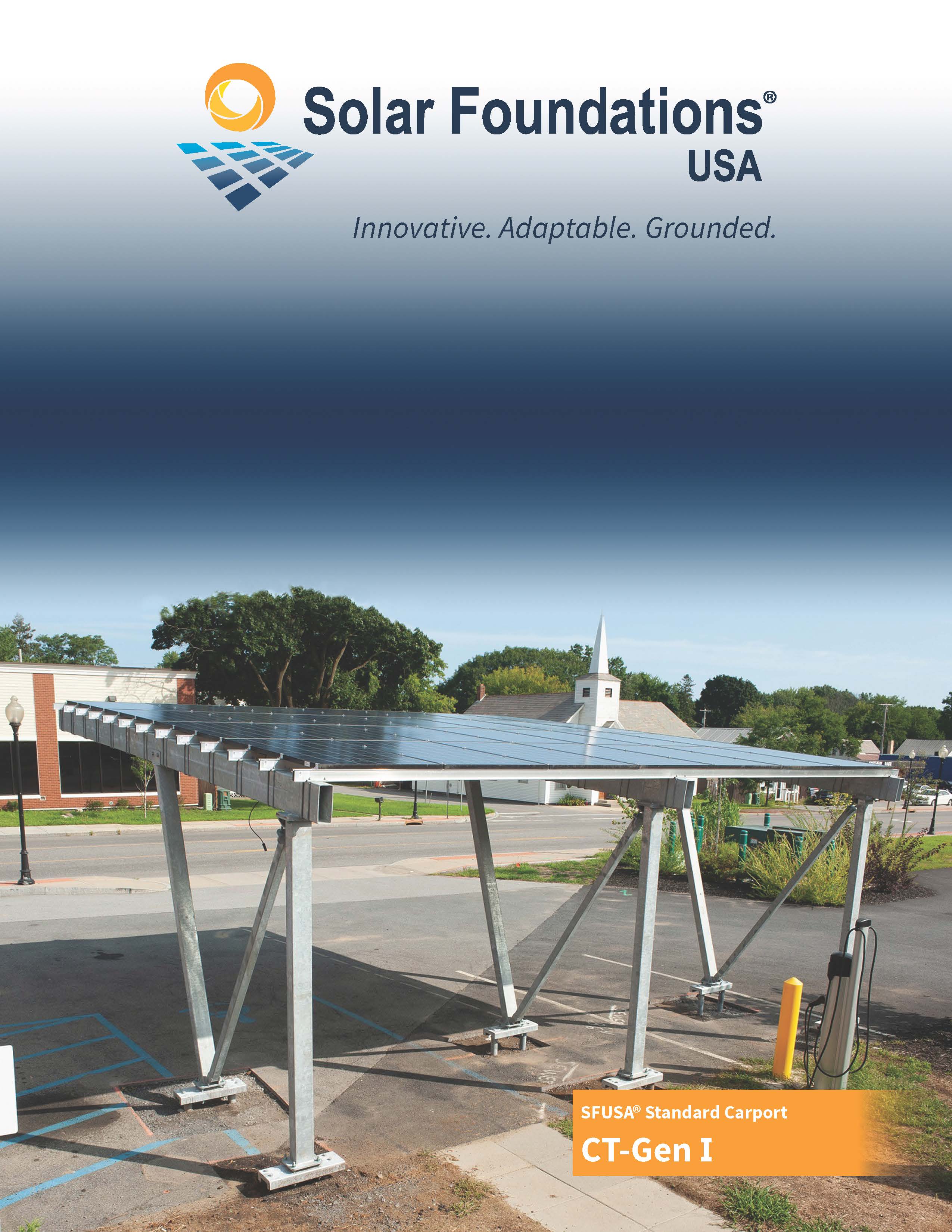 Take a closer look at the SFUSA Standard Carport brochure for configuration options, product features and more.