In Case You Didn't Know - Additional Options for SFUSA Ground Mount Structures

Solar Foundations USA offers a number of beneficial add-ons for the SFUSA Ground Mount System. These features include equipment support columns for mounting electrical equipment, black panel hardware for a sleek appearance, and micro-inverter mounting hardware for a secure and simple connection.
Equipment Support Column (ESC)
Solar Foundations provides an optional ground screw designed to support the typical weight of electrical equipment. This additional ground screw is placed adjacent to a north column main support to reduce the span between columns. This permits UNISTRUT (or similar channel) to span between the columns.
About 80% of Solar Foundations' clients request an ESC

Allows for a clean and professional look for mounted equipment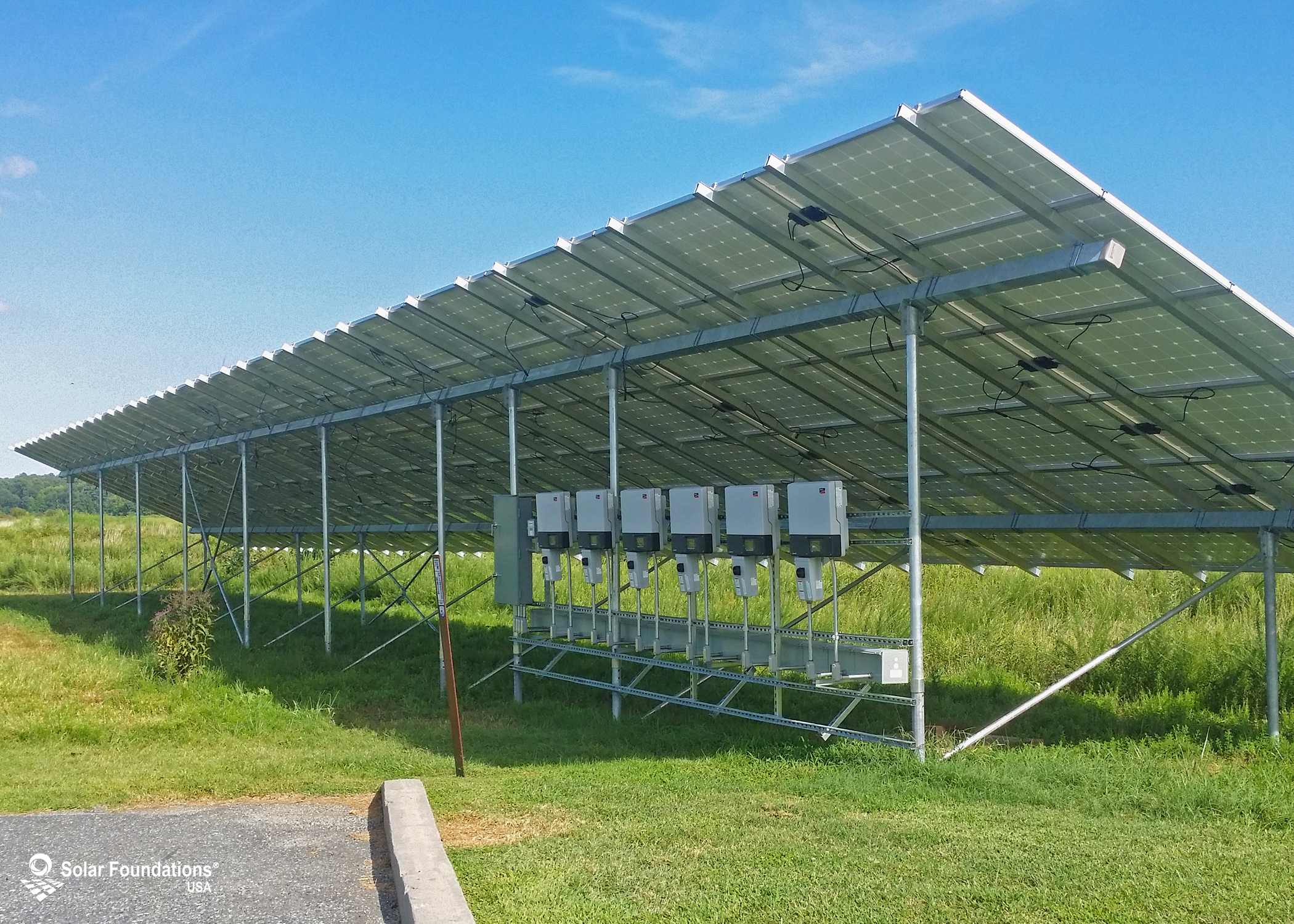 Black Panel Hardware
Solar Foundations' End Clamps and Mid Clamps are available in a Black Anodized finish along with SFUSAs' stainless-steel K-Lock Nuts available in a Black Oxide finish for protection against corrosion and sleek appearance.
Our black anodized end clamps accommodate a comprehensive range of frame heights from 30 to 47 mm
Solar Foundations' black panel hardware is extremely resistant to fading in high UV environments and offers long-lasting resistance to abrasion

Micro-Inverter Mounting Hardware
The Micro-Inverter Mounting kit is used to attach a micro inverter to a SFUSA® Ground Mount Rail, providing a secure and simple connection. The T-Head style bolts permits installation and removal at any time without the need to remove solar panels.
The inverter mounting hardware includes:
SFUSA® T-Head Bolts, 0.75" Long (1/4-20, 18-8 Stainless)
K-Lock Nuts (1/4-20, 18-8 Stainless)
¼" Oversized Washers (0.05" Thick x 1.0" OD, 18-8 Stainless)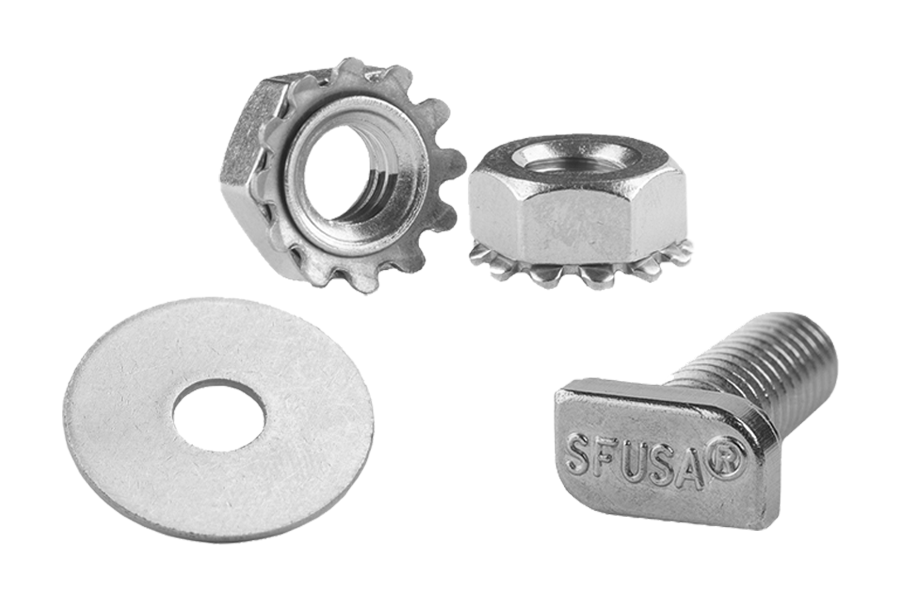 Download the additional options brochure here.
For more information on our products, contact Solar Foundations USA by calling (855) 738-7200 or email info@solarfoundationsusa.com.