Our designers work to identify any opportunities for overall project cost savings by optimizing the integration of solar module selection, racking configuration and project design parameters. This is accomplished by evaluating multiple designs for each project and identifying optimal configurations. We will present you with these available options and associated cost savings when we quote your requested design. This process gives our clients the ability to make an informed evaluation of array configuration and power output as it relates to overall project costs.
Our foundations feature wider spans between support columns and stronger members. We engineered our system to obtain a better balance between all of the system components, resulting in less ground penetrations and a lower installed cost. Once your project request has been approved, we will issue an engineer-stamped structural design package for the project which can be used in obtaining permits.
(click images to view larger versions)
Standard Designs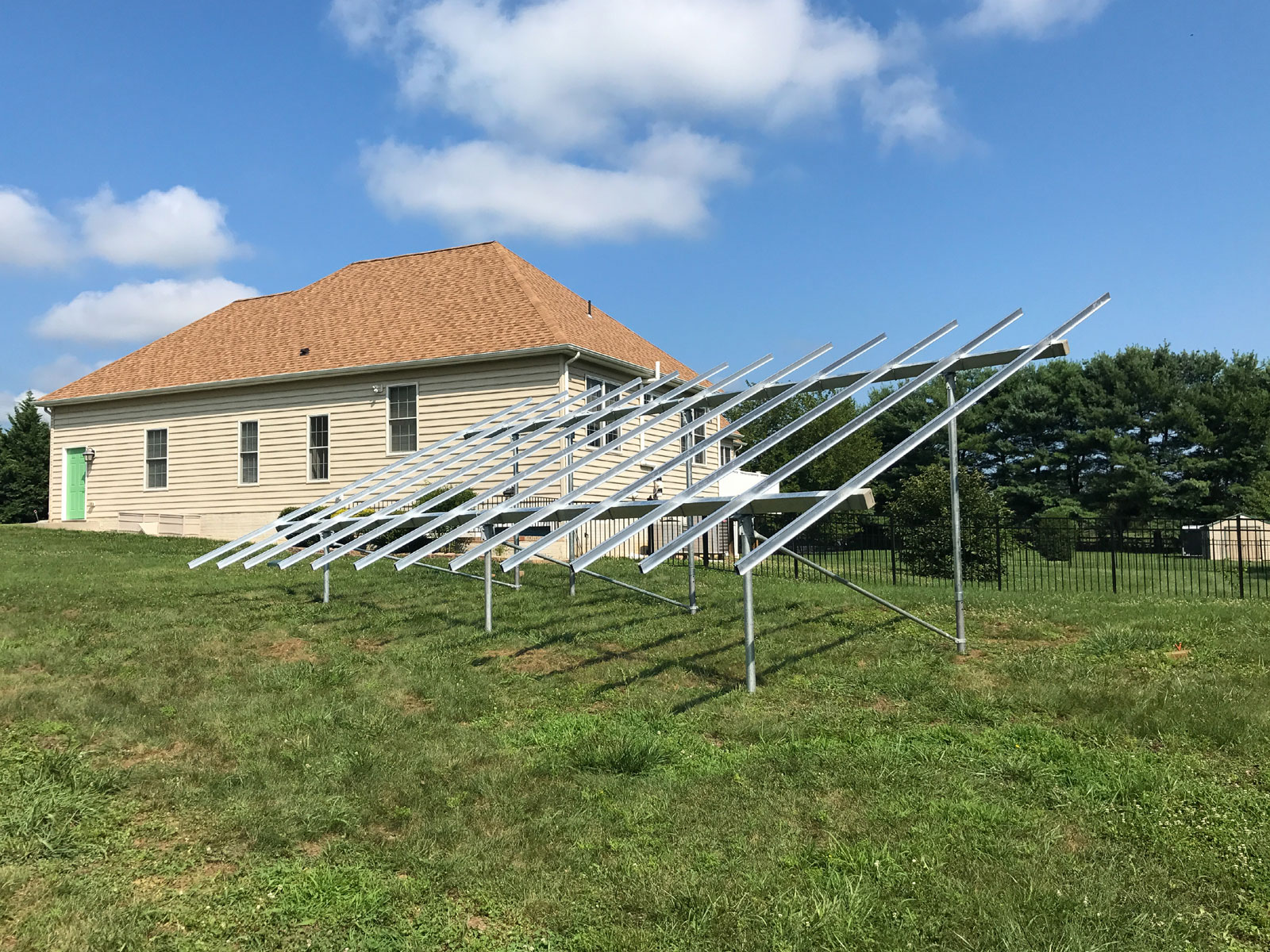 The biggest cost savings usually come with using our standard 6 Landscape design instead of a 5 or 4 Landscape configuration. Likewise, selling systems in increments of 6 panels (for the 6L system) whenever possible, results in the best price point.
Our standard 6 Landscape design is the most cost-effective and aesthetically pleasing solution due to the compact design and productive use of square footage. By selecting a 6 Landscape design, you are saving in areas such as beam length, rail mounting hardware, and pile count.
Custom Designs
Solar Foundations USA can custom design to suit just about any needs your company may have. We have the ability to come up with creative structures and products outside of our standard systems for unique situations. We understand homeowners and businesses may have difficult requests for their ground mount structures, so we work hard to identify those needs and create a pleasing design that is both cost-effective and ensures every solar array design conforms to building code requirements and remains within the tested design parameters of each solar component.